When it comes to the electrics in your home, we cannot understate how important it is to have them regularly checked and maintained. When there is a fault with an electrical appliance, if left unchecked it can become tremendously dangerous for you and your family. All it takes is that one accident and a fearsome electrical fire could begin. It's never worth the risk. If you're unsure, then you need to call for an emergency residential electrician immediately.
The purpose of this article is not to frighten you, but to make you more aware of the dangers that poor electrical work in the home can pose to your family. – We're going to take a look at 5 tell-tale signs that your home needs electrical repairs ASAP!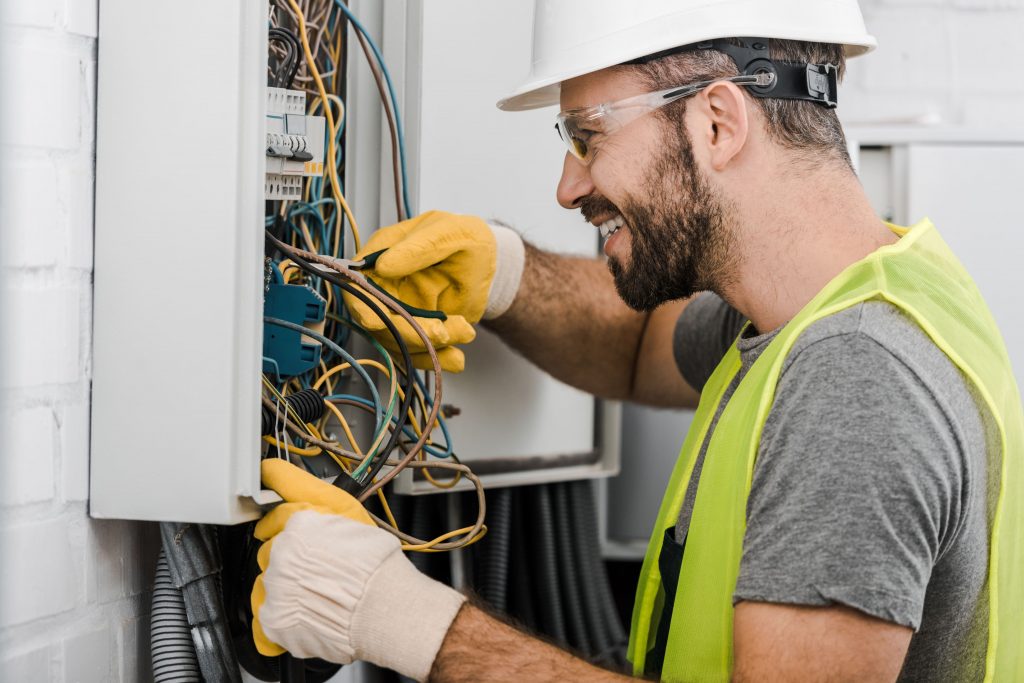 1 – There is an ongoing electrical issue which has lasted longer than one hour
OK, so this might not seem like much of an emergency, though there's no harm in having some preventative repairs carried out by a professional and fully-certified electrician. This kind of quick response is exactly the attitude that you should take when it comes to any fault electrics in your home.
2 – There are dark & brown spots around your power outlets
A darkened power outlet means that it is likely overloading with electricity and is raging hot. This can lead to burnt wiring which will inevitably cause a house fire. Do not put anything down to chance! If you see any untoward marks, then you know what to do.
3 – An unfamiliar humming noise coming from your electrical breaker box
If your electrical breaker box hasn't tripped, though you can hear an unfamiliar humming noise coming from or around it; then you should call your emergency residential electrician straight away. It could either be a faulty box, or poor wiring to begin with. In any case, you need to have the problem rectified immediately.
4 – A unusual loss of power
Particularly if this happens regularly; if you lose power now and again and you're unsure as to why – here's what you should do: Call your power company before you do anything else and see if it has anything to do with them. If they confirm that there shouldn't be any issues with power in your area at that time, then you should call for an emergency residential technician to take a close look at your electrics.
5 – Something is burning
The smell of burning in your home should always raise a few concerns (unless of course, the wife is cooking dinner) – However, if that burning smell is closer to burning plastic and you can't quite pinpoint where it is coming from, then you should switch off your power immediately. Call a 24-hour emergency electrician and have them rectify the problem immediately.
Understand that it's never worth the risk. Speculation and procrastination with regards to the electrical integrity of your home is dangerous thing. Get the experts in and afford yourself some peace of mind.