When it comes to renovating your kitchen, there is much to think about. Of course, first, you need to think about how much money you're going to be able to set aside for it; how long the process is going to take from start to finish (and accounting the time in between without a functioning kitchen for cooking in); and which kitchen installation company to roll with. These are just a few of many important decisions which you must consider, but don't panic! It's not going to be as difficult or as cumbersome as you might think.
Provided that you take your time, do your research and shop around, – you shouldn't have too much trouble. It's all about finding the best materials for your kitchen; the handiest tradespeople to assist you on those tricky tasks that you're unable to 'DIY'; and the cheapest deals!
In this article, we're going to offer you a variety of wood, steel & Stone Solutions, – exploring 6 kitchen benchtop materials and their pros & cons. This information should hopefully enable you to make an informed decision as to which material will be best for you and your needs.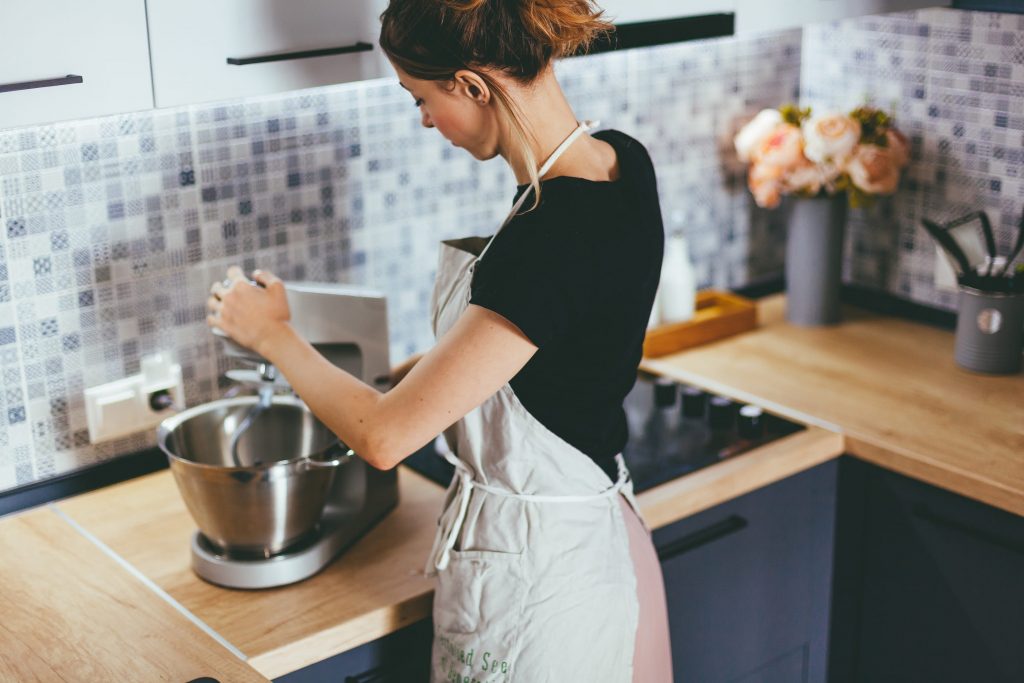 Granite
Pros:
Durable
Heat Resistant
Easy to Keep Clean
Antibacterial
Cons
Quartz
Pros
Durable
Available in a Wide Variety of Colours
Easy to Keep Clean
Antibacterial
Cons
Hardwood
Pros
Significantly Cheaper than Stone Options
A Wide Variety of Grains & Colours
Ages Well
Antibacterial if Well-Maintained with Varnish
Cons
Prone to Staining
Prone to Scratching
Requires Regular Up-Keep
Laminate
Pros
Affordable
Easy to Clean & Maintain
Scratch Resistant
Hard-Wearing
Antibacterial
Cons
Prone to Peeling
Can Burn & Melt if Not Handled with Care
If Scratched, Antibacterial Properties go out the Window
Glass
Pros
Easily Cut to Size
Easy to Clean & Maintain
Durable
A Vast Range of Colours
Modern and Stylish Aesthetic
Cons
Costly
Requires Regular Cleaning (smudges & fingerprints ruin the aesthetic)
Solid Composite (Acrylic Resin)
Pros
Easy to Cut & Mould to Size
Scratch & Heat Resistant
Stain Resistant
Cons
Stainless Steel
Pros
Durable & Tough
Easy to Keep Clean
Lightweight
Water, Heat & Acid Resistance
Antibacterial Properties
Cons
Cold to the Touch
Appears Very Clinical (as are Restaurant kitchens)
Our Recommendation
Our recommendation would be to roll with engineered stone. This gives you the benefit of a cost-effective worktop, whilst also being able to enjoy the benefits of a durable, hard-wearing and aesthetically stunning material. Should you decide that you want to go for a stone worktop for your new kitchen renovation, then you should consider choosing an edge for your benchtop as well.
Again, take your time, do your research, weigh up the pros and cons and then make an informed decision before rushing into anything. If you take extra care, you'll make the right decision the first time around, ultimately saving you a lot of time, effort and money in the long run!